Meet the WashPat Staff
"Patent Searching is our chosen profession and we've been doing it since 1975.  We don't farm out work overseas and we fully understand that the skill, training and educational background of our searchers, and the timeliness and accuracy of our searches can directly affect multi-million dollar investments in new products, the reputations and repeat business of patent practitioners who rely on us, and the outcomes of patent application filings and litigation.  With over 100 years of combined searching experience in the patent profession, meet WashPat's PATENT SEARCH TEAM
Brian D. Goldych is the Search Manager for Washington Patent Services (aka WashPat).
Brian is a seasoned intellectual property professional who has worked for Washington Patent Services for over 15 years.  He graduated from the University of Mississippi with Bachelor of Science degrees in both Physics and Mathematics, and then furthered his education with a Bachelor of Science in Microbiology from the University of South Florida.  More recently, he attended the Stetson University College of Law, where he graduated Magna Cum Laude with a Juris Doctor.  He is currently a member of the Florida Bar, and is now preparing for the Patent Bar examination.  As a result of his education and substantial long-term professional searching experience, he has accumulated considerable expertise with such diverse topics as electrical, optical, mechanical, biological, and biomedical arts. His exposure to law has also allowed him to diversify his skill set to include trademark and copyright search skills.  
Evelyn Defillo has been a registered Patent Agent for over 20 years and is also a former Patent Examiner
in the U.S. Patent & Trademark Office.  Evelyn has a Bachelor of Science in Chemical Engineering from UNIVERSIDAD NACIONAL PEDRO HENRIQUEZ URENA, Santo Domingo, Dominican Republic, and as you might suspect, Evelyn is fluent in both English and Spanish.  Evelyn first worked with Washington Patent Services from 1998 to 2000.  She has now "come home" (returned) and her specialties are complex searches in the chemical, biotechnology, mechanical and pharmaceutical arts.  As a Patent Examiner, she was assigned to examine patent applications related to semi-conductor manufacture, particularly semi-conductor crystal growth – a very complex field.  Evelyn has managed the U.S. patent application filings of a number of South American patent firms, corporations, and individual inventors, and is more than willing to assist our attorney and agent clients in similar business intellectual property engagements. 
Don E. Ferrell is a former Patent Examiner in the U.S. Patent and Trademark Office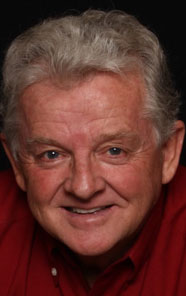 and is one of the owners/founders of Washington Patent Services.  Don graduated from Florida State University with a Bachelor of Science degree in Materials Engineering Science and a minor in Electrical Engineering.  He was elected to the National Engineering Science Honor Society and received the Grover L. Rogers Award his senior year for graduating number one in his engineering college.  Don then attended Texas A&M University on a full scholarship where he received a Master of Science degree (with thesis) in Industrial Engineering and was elected to the Industrial Engineering Honor Society.  While working as a Patent Examiner, Don attended the University of Baltimore School of Law by night where he earned his Juris Doctor.  For electives in his Juris Doctor program, he completed ALL the courses (but obviously no degree) for a Master of Patent Law at Georgetown University's School of Law.  As a Patent Examiner, Don specialized in and examined more than 1,800 utility patent applications, most of which were directed to torque converter automatic (self-shifting) transmissions, semi-automatic hydraulic transmissions, continuously variable transmissions, and hydraulic planetary gear trains.  He is still recovering (humor).
Mitch Crane is our Quality Control Supervisor, spending much of his time checking the completeness of search
requests before they are assigned, and then checking the completeness of the search results before they are returned to a practitioner.  Mitch is also a Patent Engineering Consultant — a position unique to WashPat whereby we work directly with inventors and practitioners, when so requested, to make sure that inventions are "complete" and meet the USPTO's requirements under 35 USC 112, i.e., is there enough information to actually "make and use" at least one fully functional embodiment of an invention.  Mitch, who is also an experienced patent analyst, began working at Washington Patent Services in 2008.  From an early age, he has enjoyed figuring out how various machines and devices are put together, how they work, how they can be made to work if they don't, and how they can be improved when they do.  His enthusiasm to learn, to "double check" completed searches, and to assist in the training of new employees and interns makes him perfect for his current position.  Mitch graduated in 2003 from Arizona State University with a Bachelor of Science degree in Justice Studies with a minor in Psychology, and soon after graduating, moved to Florida.   
Jake Draughon, who has been with us for more than five years, has a Bachelor of Science degree in Engineering Technology 
from Embry Riddle Aeronautical University. Jake began his formal education in electrical and mechanical engineering processes while serving in the US Air Force as an aircraft avionics specialist.  Before attending Embry Riddle Aeronautical University, Jake earned an Associates of Science from the Air Force Community College for Aircraft System Sciences and another Associates of Arts from St. Petersburg College for Engineering Studies.  His extensive background in mechanical, electrical and software system maintenance and usage has become a foundation on which he has built the skills needed to assist in providing patent research information to inventors.  Jake is now studying to become a member of the Patent Bar.
Bret Galbraith is another Patent Analyst Intern learning the ropes in his quest to become
a registered Patent Attorney.  Bret has a Bachelor of Science degree in Chemical Engineering and a Master of Engineering in Environmental Engineering, both from the University of South Florida.  After graduation, Bret went on to earn his Juris Doctor from Florida Agricultural and Mechanical University's College of Law and became a member of the Florida bar in 2012.  While practicing law, Bret continued his passion for education by passing the Engineering Fundamental Exam (FE) to become a certified Engineer In Training (EIT), and earning two more Master's degrees from Southern New Hampshire University, one being a Master of Science in Finance (Corporate Finance) and the other being a Master of Science in Cyber Security.  His next educational endeavors are (1) learning to handle advanced specialized patent searches and (2) becoming a registered member of the Patent Bar.
Olga C. Nasthas is a highly skilled Patent Engineering Consultant (one of three in our consulting team) and an expert Patent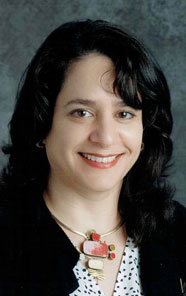 Illustrator who has worked in our offices for over 15 years.  Olga grew up in Honduras, Central America, and is fully bilingual in English and Spanish.  In addition to its search services, Washington Patent Services has a separate corporate division strictly devoted to preparing utility and design patent drawings.  These drafting services are available by request only from licensed patent practitioners and are not advertised or available to the general public.  Olga has effectively managed the design and preparation of patent drawings by a number of off-site patent illustrators during her tenure, and when necessary and with attorney client consent, she often consults with inventors to more specifically define confusing and/or incomplete invention structure and function, thereby to vastly improve the quality of both searches and patent drawings.  Olga graduated from the University of Miami with a Bachelor of Science in Industrial Engineering.  She was elected to the Engineering Honor Society of Tau Beta Pi and graduated with Honors.  Passionate about community involvement, she currently volunteers as secretary of the executive board of a charter school in Tampa, Florida.  Prior to entering our employ, her professional experience encompassed process and manufacturing improvement in various industries, including Coors Brewing Company and Dole Food Company, as well as a background in clothing manufacturing production.  
Michael A. Nasthas is also a Patent Engineering Consultant and expert Patent Illustrator who
has worked in our offices for over 15 years.  He is married to Olga (above) and they have two young children.  Starting his formal education in civil engineering while in the Corp of Cadets at Norwich University (the Military College of Vermont), he later transferred to Texas Tech University and obtained a Bachelor of Science degree in Industrial Engineering.  His engineering experience has encompassed different areas, including the dairy processing, petroleum, and construction industries, where he solidified his knowledge in production management, flow process design, and plant layout, as well as industrial design.  He also had the opportunity to work internationally in Honduras, Central America, for many years and is fully bilingual (English and Spanish).  Like his wife, he multi-tasks between managing and preparing patent drawings, and assisting with patent searching when needed. 
Brian Welch is our long time IT Manager and is responsible for coordinating, planning, designing, building, installing and maintaining the remote
and in-office computer systems necessary to run our business. Brian came to us over 21 years ago as a college student and patent analyst intern. For years when he wasn't studying, he was in front of a computer doing patent searches.  Brian has a Bachelor of Science degree in Environmental Science from the University of South Florida and is both CCENT (Cisco Certified Entry Networking Technician) and CCNA (Cisco Certified Network Associate) certified.